Cyber Security Support & Consulting | Stratford
Is your business protected against cyber crime?
Proudly serving Stratford for over 10 years
CarefreeIT provides cyber security support and consulting services for companies in the Stratford area. Our IT security consultants are experts at identifying network security weaknesses and getting the right protections in place against cyber attacks. Contact us today to speak with a cyber security consultant.
Benefits of Cyber Security Support and Consulting
Cyber security is one of the most important parts of a strong IT framework. CarefreeIT can be your reliable IT security partner. With CarefreeIT, you'll be able to:
Prevent data theft through endpoint security.
Strengthen network security through security reviews.
Benefit from virus and advanced threat detection.
Monitor network traffic for odd behavior.
Gain insight from real-world security activities.
Receive advice from experts. They understand the increasing risk of the IT world.
Protect data, both at rest and in transit, through end-to-end encryption.
Detect, analyze and block threats even while they're in progress.
Follow the rules for electronic records. Think of HIPAA, PCI-DSS and SOX.
Use network detection to prevent hackers from planting back doors.
Use security checks to study and prevent threats.
Cyber security risks in today's world are as certain as death and taxes. CarefreeIT is here to help
It's not a question of "if" hackers will attempt to compromise your IT system, but "when." The transformation to digital data has become a big business for criminals. Organized crime groups and bad nations are forming smart fraud schemes
In the near future, the number of these attacks will only continue to grow. The best line of defense is to have security warriors like CarefreeIT in your corner.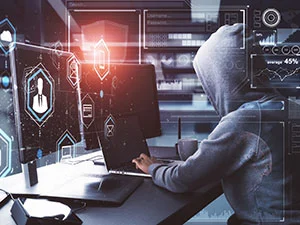 Expert IT security
To stay ahead of these online criminals, companies have to follow more than a cookie-cutter approach. They need a team that can design a custom solution for their business.
But preventive measures can only go so far. Businesses also need complete security information and event management (SIEM).
Because of the risks, companies must take the matter of their endpoint security more seriously. The pandemic has increased the need for remote work. This, in turn, now increases the risk of compromise through client devices.
The need to protect a network from remote devices is high. Companies are seeing the benefit of allowing staff to bring their own devices to work. But these personal devices that access company resources are a risk. So, businesses also need to adopt network security best practices. This includes using a virtual private network (VPN).
At CarefreeIT, we use VPNs to provide end-to-end protection for data passing through networks. We can harden your websites with secure sockets layers to provide end-to-end encryption too.
Reliable network security
Our approach to security is to use preventive means to protect the foundation of your network. The measures we adopt are aimed to prevent unwanted access to your computer network.
We make sure the integrity of your data is protected with the right hardware and software technology. Our staff will secure your network by designing a structure strong enough to defeat online attacks. We ensure no one can mess up, misuse or modify your network traffic.
You need firewalls to guard the pathway between your network and the internet too.
With our deep knowledge of networks, we can help your business prevent denial-of-service (DOS) attacks. CarefreeIT also informs our clients of the best use of firewalls for filtering both incoming and outgoing traffic.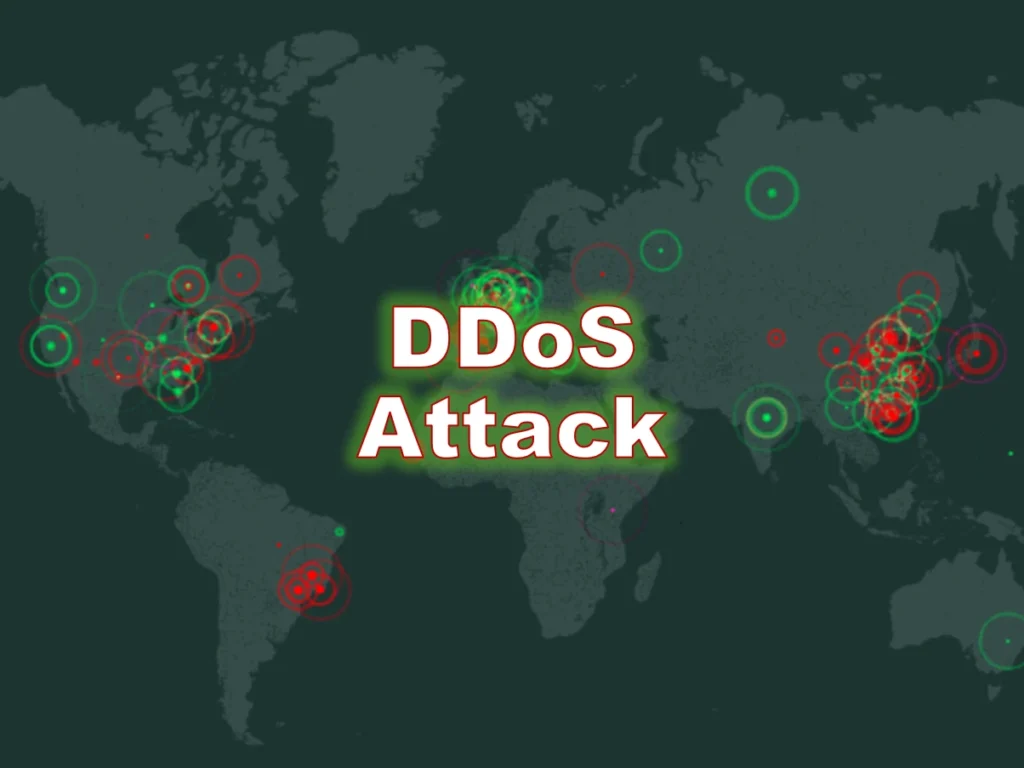 Trusted application security
We strive to protect your apps and data. We recommend best practices to protect a modern business. We also have deep knowledge of how to adopt practical solutions for your online protection.
We'll suggest the right tools you need to strengthen your IT security. It's essential to apply regular software patches to your applications so that they're up to date. Our consulting services can verify that your apps have the latest patches.
Cyber security specialists should also regularly review your software to discover any hidden flaws. They'll also look into any performance issues to ensure they aren't due to computer viruses slowing down the system.
Other CarefreeIT IT security consulting services to secure your network:
IT security services should focus on any method of attack that can weaken an organization. At CarefreeIT, we can help you address these areas of security:
Antivirus software: Cyberattacks come in many forms. Some operate in secret. They will delete, corrupt or encrypt vital data. So, you need support on the best antivirus that can detect signs of weird behavior.
Data loss prevention (DLP): You need to protect your company's sensitive data. By setting up DLP technologies, a security consultant from CarefreeIT can prevent employees — whether accidentally or purposely — from sharing outside of the business network. You can protect your files from being downloaded, uploaded or forwarded to bad actors.
Email security: Email is hackers' favorite means of phishing and social engineering attacks. It's a prime target for bad actors due to its rich attack vectors. They are included through suspect links, scams and malware attachments.
Information security planning: This is crucial to driving proper security policy development for an organization. We design security policies that fit your business goals while reducing risks.
Cloud support services: The cloud is the main platform for software as a service (SaaS) applications. Therefore, cloud management needs new support skillsets for security with scalability.
Mobile security: Our cyber security consultants understand the danger that mobile devices pose. Technical network segmentation might be required to limit access to networks. This maintains employees are authorized to carry out functions.
Technical reports: As part of our support services, we provide official papers on our test findings. We go to great lengths to make sure your team understands their meaning in simple language. This equips them with the actionable intelligence they need to succeed.
Professional supervision support services: Our consulting services guide your security teams on how to fix security problems. We show them how to deploy state-of-the-art security operating models and practices.
Get started with CarefreeIT
The problem of cyber security theft is a huge 21st-century challenge. With pandemic-induced remote work, the network security challenges are only getting harder. CarefreeIT has emerged to stop cyber criminals from stealing your customers' financial and personally identifiable information.
You cannot afford to delay another minute taking care of your IT security. Our experts in the Stratford area can help you prevent hackers from weakening your corporate defenses. Talk with us today.
Why Choose CarefreeIT?
CarefreeIT was the first IT managed services provider (MSP) company in Ontario to develop and market a comprehensive cybersecurity bundle specifically targeted to the small-to-medium-sized business (SMB) market. We realized early on that SMBs were being targeted by hackers, were vulnerable, and were getting compromised. Unfortunately, cyber protection services were designed for enterprise-class companies and was unaffordable for SMBs. Our unique Total Protection Plan (TPP) solved the problem by delivering leading edge security protection to SMBs at an affordable cost.
The TPP provides 24x7x365 cybersecurity expert "live eyes" on your network. It also provides education for your team, a set of policies for you to implement, and dark web scanning on your behalf. It's designed and delivered by certified cybersecurity experts. If the security of your systems and data are essential to your business, the TPP gives you the peace of mind to sleep well at night knowing your IT, your valuable data, and your reputation are protected.
No other MSP has the cybersecurity expertise, experience and services to protect your business both reliably and cost-effectively. We're successfully protecting many business in the insurance, finance, accounting, legal, retail and non-profit industries.