Is Your Business Safe From

Today's Cyber Threats?
No other MSP in Southwestern Ontario and the Greater Toronto Area can match our cybersecurity expertise, state-of-the-art tools, and customized solutions that work exactly how your business needs them to.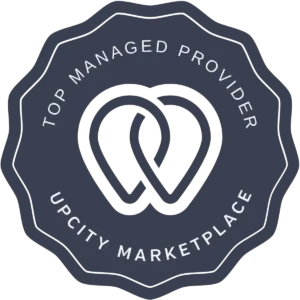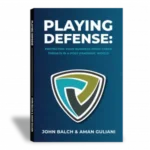 FREE GUIDE
Playing Defense: Protecting Your Business From Cyber Threats in a Post-Pandemic World
Advanced Cybersecurity
Rest easy knowing that your networks are protected 24×7


Increased Productivity
Enjoy consistently reliable IT from an IT consulting company that always operates at peak efficiency
Expert Advice
Plan for future growth with guidance from our technology consultants
Competitive Advantage
Streamline your business operations with customized tech support and IT solutions
3 Big Reasons Why Business Professionals Turn to CarefreeIT for Cybersecurity Protection
We Specialize in Supporting SMBs
We have been providing managed IT services for small and medium-sized businesses (SMBs) throughout Kitchener, Waterloo, Cambridge and surrounding areas in Ontario for over 20 years. We understand the risks, priorities, and challenges that SMBs face in today's ever-evolving digital landscape, as well as the integral role that business technology plays in fostering future growth.
Your Security is Our Top Priority
We are the first and only managed services provider (MSP) to provide a comprehensive cybersecurity package—including live 24x7x365 expert "eyes" on your network—that is specifically tailored to the needs and budgets of small and medium-sized businesses. As your dedicated IT consulting company, we will ensure that all aspects of your business – including your head office, affiliate branches, and remote employees— are protected from cyber threats.
Professional IT Support with a Personal Touch
We pride ourselves on building strong relationships with our clients by delivering top-tier cybersecurity protection, network and desktop support, cloud management services, and IT consulting. We understand that centralizing your IT is key to your business success, which is why we work tirelessly to optimize your IT infrastructure and fortify your cybersecurity posture.
See what industry leaders are saying about us…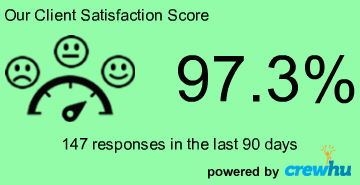 About CarefreeIT
CarefreeIT provides reliable, secure, and friendly IT support to small and medium-sized businesses for a fixed monthly fee. Unlike other providers who charge for reactive information technology services on a pay-as-you-go basis, we work in strategic partnership with our clients to align their IT investments with their business goals and prevent IT problems before they start.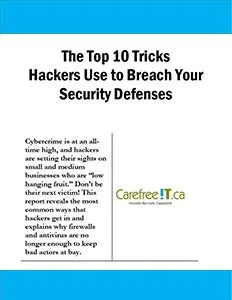 Free Report
Submit the form below to receive your Free Report!
The Top 10 Tricks Hackers Use to Breach Your Security Defenses