Managed SOC/SIEM Solutions | Scarborough
Managed SOC SIEM Solutions
Proudly serving Scarborough for over 10 years
CarefreeIT is your trusted local provider of Managed SOC solutions and Managed SIEM solutions in the Scarborough area. We have a Security Operations Center with cybersecurity experts to monitor your network 24/7 and keep threats at bay. Contact us today to learn more about our Managed SOC/SIEM Solutions!
As cyber threats evolve and become more complex, experiencing security uncertainties is inevitable. If successful, breaches can cost your organization millions and affect brand reputation and customer loyalty.
Therefore, while it may be challenging, having a comprehensive and up-to-date security solution is vital. In this regard, managed SOC/SIEM solutions are an ideal option to keep your network secure.
What Is SIEM?
Security, information, and event management (SIEM) is a technology that provides organizations with next-generation detection, response, and analytics. In essence, SIEM combines the capabilities of security information management (SIM) and security event management (SEM).
By doing this, SIEM is able to provide real-time analysis of the security alerts applications and network hardware generate. SIEM identifies events and indexes them for a sub-second search based on the rules set. During the search, it analyzes threats using globally gathered intelligence.
In order to get the best out of SIEM solutions, they must be accompanied by a Security Operation Center (SOC).
What Is SOC?
A Security Operations Center (SOC) refers to an organizational facility that relies on people, technology, and processes to monitor and enhance a company's security posture. It achieves this by preventing, detecting, analyzing, and addressing cybersecurity threats.
The SOC serves as the central hub that takes telemetry from IT infrastructures such as devices, networks, appliances, and information stores.
Managed SOC/SIEM Solutions
While SIEM/SOC is integral to keeping company networks safe, it has generally been viewed only as a compliance item. This is understandable as getting top talent for a SOC team is challenging.
We understand the importance of SIEM and SOC in safeguarding networks. We also know what it takes to achieve it. This is why we offer managed SOC/SIEM solutions to assist. So, instead of worrying about your security status, you can focus on core business functions.
Our services include:
1. In-depth Intake Investigation
Cyberthreats are continuously evolving and can affect businesses to varying extents. As such, we won't bundle you into pre-defined packages.
Our experts will perform an extensive hands-on assessment of your IT infrastructure during intake. This allows us to recommend remedial measures that perfectly suit your security and vulnerabilities.
2. 24/7 SOC Support
We have a Security Operations Center (SOC) with experienced cybersecurity experts. Their sole objective is to monitor networks and systems 24/7. Therefore, you can be sure that at any given moment, we have a clear picture of your:
Security status
Vulnerabilities
Intrusions
Strange activity
Should the team detect any issue, they'll spring into action immediately. In addition, we'll give your IT team actionable advice to mitigate the threats swiftly.
3. Compliance Reporting
Depending on your industry, you may have stringent compliance requirements to observe. If that's the case, it will be much easier for you with our SOC SIEM solutions. All the information regarding your security status and management will be on one platform. So, it will be within access at all times.
4. Computer Emergency Response Team
Regardless of how robust your security framework is, it's not impregnable. Therefore, in the event your network is compromised, remedial measures must be taken immediately. We have a Computer Emergency Response Team (CERT) for such situations.
The team has cybersecurity experts who have sufficient experience and training to:
Coordinate incident responses
Perform crisis management
Conduct forensic research and repairs
Provide guidance on countermeasures and future improvements
Benefits of a Managed SOC/SIEM Solution
With our managed SOC/SIEM solutions, you'll enjoy a wide range of benefits, including:
Proactive threat detection – Instead of responding to threats, you'll have a team of experts monitoring your network for vulnerabilities and addressing them before you're compromised.
Receive threat alerts only when it matters – We won't pester you with alerts for every little thing. Instead, we'll handle the issues and only send alerts when it matters.
Effective use of time and budget – In addition to lowering your security costs, you'll also enjoy more time for the other key business functions.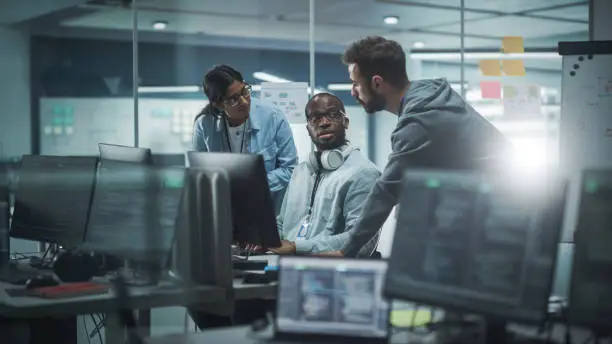 Access Top Talent
Arguably the biggest challenge companies face with cybersecurity measures is accessing the right talent. Fortunately, it does not have to be like that for you. We have a team of top cybersecurity experts ready to attend to your needs.
Contact us today for reliable managed SOC/SIEM solutions!
Why Choose CarefreeIT?
CarefreeIT was the first IT managed services provider (MSP) company in Ontario to develop and market a comprehensive cybersecurity bundle specifically targeted to the small-to-medium-sized business (SMB) market. We realized early on that SMBs were being targeted by hackers, were vulnerable, and were getting compromised. Unfortunately, cyber protection services were designed for enterprise-class companies and was unaffordable for SMBs. Our unique Total Protection Plan (TPP) solved the problem by delivering leading edge security protection to SMBs at an affordable cost.
The TPP provides 24x7x365 cybersecurity expert "live eyes" on your network. It also provides education for your team, a set of policies for you to implement, and dark web scanning on your behalf. It's designed and delivered by certified cybersecurity experts. If the security of your systems and data are essential to your business, the TPP gives you the peace of mind to sleep well at night knowing your IT, your valuable data, and your reputation are protected.
No other MSP has the cybersecurity expertise, experience and services to protect your business both reliably and cost-effectively. We're successfully protecting many business in the insurance, finance, accounting, legal, retail and non-profit industries.